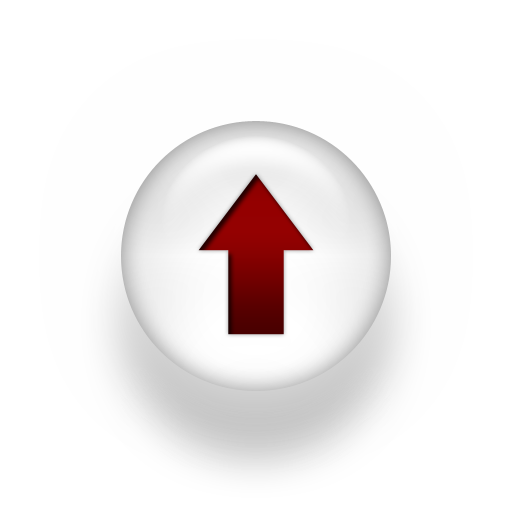 This fast-changing area does retain a notable church building of its period...

A natural wooden floor is of all periods and none: this timeless feature combines natural

 beauty with practical use - and what more can one ask of something secure that keeps our feet on the ground?

But natural does mean vulnerable to natural wear. So wherever your floors are located - at home, in the office, shop, library, school, gallery, bar or restaurant - erase those nasty marks and scratches by drawing on the modern solution:

a specialist company to provide the complete floor repair and
restoration service:
The Brixton Floor Restoring Masters!

All this includes:

a top quality job on your floors - using the best products for a long-lasting finish

The best advice from twenty years of experience:

No matter how poor your floor's condition - let alone - we've brought far worse back to a beautiful state

Work on any kind of floor:

           from solid or engineered boards to parquet blocks.

Whatever your floor requires:

                - repairing and replacing worn, damaged or missing timber

                - sanding away old paint and sealant to a smooth finish

                - staining the bare wood with a colour of your choice

                - resealing the surface with natural oil, hard wax or
lacquer.
                    As for mess and disruption.. 

                                     A thing of the past with 99% dustfree sanding

And flexible working around your domestic or commercial schedule:

So contact us today for your FREE assessment.

Choose the Brixton Floor Varnishing Company

Church provision did not keep up with the expansion of towns in the eighteenth centre: prohibited by the expense of building, upkeep and a stipend for the minister.

So in celebration of victory over Napoleon, the Waterloo Commission of 1818 was given a million pounds by Parliament to spend on new churches. This attempt to cater for the spiritual and moral needs of the masses ended up building 214.

Most of these are dull - with the same bricks arranged by the same uninspired architects. A few are more enterprising, such as St Matthew's of 1822, half of whose cost was met by the nouveau owners of villas in the village of Brixton.

The tower and Greek Doric portico is still impressive, though the interior is sadly empty of its original furnishings.

Revive your wooden floors in Brixton ?

Latest News, Recommended Articles & Tips

Timber-look tiles versus natural wood flooring

If you're redecorating your home, the choice of flooring material is often a tough decision to make. Restored wooden flooring looks beautiful, but timber-look ceramic tiles can be just as aesthetically pleasing. Here's a comparison between the two to help you decide which option would be best suited for your needs.

Timber-look ceramic tiles

Timber-look ceramic tiles are extremely varied in finish, providing you with plenty of choice. Tiles are constructed to be strong and durable, making them ideal in a family home where they will be expected to endure heavy foot traffic. Tiles are also easy to keep clean; simply mop the tiles with a suitable cleaning agent and water, and then allow the floor to dry naturally.

Traditional timber planks

Restored timber flooring looks gorgeous and naturally gives a warm feeling underfoot. Timber is pretty hardwearing and durable, and the cost of having your floor sanded, repaired and sealed will probably not be as expensive as having the whole thing removed and replaced with ceramic tiles.

If you have the timber treated and sealed, it can be used in kitchens, as long as the floor stays reasonably dry. Timber is easy to keep clean, although you should not use a vacuum cleaner with roller brushes as this can cause scratching. Timber flooring can be mopped using a damp mop, but you should not get the floor wet.

Over time, timber planking can become scratched and scarred, especially in busy areas with heavy foot traffic and by your pet dogs' claws. This is fine if you like the vintage, distressed look, but if not, you'll need to have the floor sanded and re-finished periodically to keep it looking good.

Ceramic tiles are treated and sealed in order to make them water resistant. This makes them ideal for use in areas such as kitchens and bathrooms or around indoor pools.

Tiles can feel cold underfoot during the colder months of the year and they can be easily chipped or cracked if a heavy object is dropped onto them, which could mean the hassle of removing the damaged tile and replacing it with a brand new one that is a perfect match.

In conclusion

As you can see, there are pros and cons associated with both types of flooring. The final choice is largely down to your personal preferences, your home environment, and the rooms you are re-flooring. For more information and advice on having your existing wood floor restored, contact us today. 

OR CALL US ON:

​020 3369 4805

ALL SERVICES AVAILABLE 24/7

TRUSTED BY THESE WELL KNOWN BRANDS AND HUNDREDS MORE

© 2014 Floor Refurbishing Brixton - Broughton Dr, Brixton, London SW9 8QN, UK